We started to develop the EPDS system in 2007, built primarily for our own use and based on explosion-proof technology. We soon found out, however, that there is market demand for such a system, so the development of an accessible and user-friendly version began for our partners. In 2018 we managed to achieve one of our objectives, which we offer to our existing and prospective partners in Version 4.0 of the EPDS. We can provide our Customers a flexible, efficient and user-friendly system and related support activities through custom equipment identification accessible with freely adaptable criteria and a mobile application.
Under ATEX 137 (Decree No 3/2003 of 11 March 2003 of the Minister for Employment Policy and Labour and the Minister for Health, Welfare and Family Affairs), potentially explosive plants and plant units are obliged to prepare, keep up-to-date and properly teach explosion protection documentation. In addition, they are also obliged to implement the lifetime tracking of installed electric and non-electric explosion-proof equipment and to make it accessible with respect to both the documentation and the installed equipment with the same information content.
The EPDS assists and supports the User in performing its daily routine activities (e.g. maintenance, inspections of compliance with the standards) or, also in the case of specific activities, to achieve compliance with the explosion-proof technical regulations and to make the relevant information available over the long term.
The EPDS is the only solution that is based on the subject of explosion protection documentation and focuses on compliance with it. The EPDS implements the provisions of the relevant ATEX Directives (product and plant) on its own, and allows a full range of operator compliance in daily operations, customised to the needs of the Customer.
ATEX Directive 2014/34/EU (Decree No 35/2016 of 27 September 2016 of the Minister for National Economy) prescribes that electric and non-electric equipment certified in accordance with the ATEX Directive have to be used.
ATEX 137 (Decree No 3/2003 of 11 March 2003 of the Minister for Employment Policy and Labour and the Minister for Health, Welfare and Family Affairs) prescribes that the conditions for safe operation have to be set out in 'explosion protection documentation', which has to be prepared before first commissioning and has to be kept up-to-date continually. The person responsible for plant management is responsible for this. Due to the high degree of flexibility and adjustability of the system, even the entire Health Protection, Safety Technology and Environmental Protection documentation and lifetime tracking can be implemented in a single tool, and it is also suitable for meeting their conditions in order to support full compliance.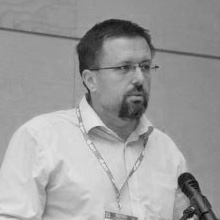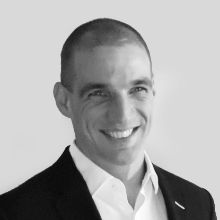 Gergely Kovács
Business Development Manager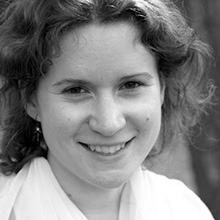 Fanni Dalnoki
Marketing Manager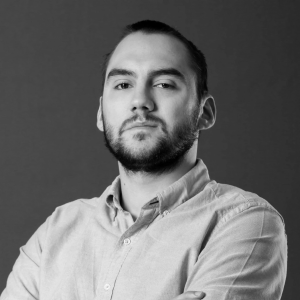 Levente Pető
Product Owner
The specialists of the EPDS help devise the operations that conform to the Company's regulatory environment with the highest level of expertise.
Árpád Veress – Owner / CEO
He is the founder and owner the ExWorks Group. Veproil Ltd and EPDS Ltd are the member of this group. They have worked on the field of explosion protection since 2003. He hold numerous technical trainings at partners, colleges, technical universities (Technical University of Budapest) in hungarian and foreign languages (english, german) too. Budapest) in hungarian and foreign languages (english, german) too. Founder and lecturer of the Ex Forum conference series (2005-) which subjects are: innovative and useful skills about Explosion Protection for industry professionals. He has worked in many project as head engineer in several projects connected to realization of pharmaceutical, oil and natural gas, chemical, mill, biogas, ethanol projects. Main responsibility is design, realization and validation of safety in industrial and hazardous areas.
Gergely Kovács – Business Development Manager
Has been involved in B2B sales since 2007. He walked up the echelon in various industries from being a hunter and doing cold calls to even leading regional projects in 5 countries. He has extensive experience in sales, and related project management and strategic planning. In the Business Development Manager position at EPDS Ltd, he is responsible for the development and implementation of sales and marketing strategy in order to reach the goals set by the CEO.
Attila Bentekovics – Backend Developer
He is the backend programmer in EPDS Ltd. He is responsible for the ExWorks group members websites backends. He has designed and manged  the EPDS 3.0 softwares databases.
Fanni Dalnoki – Marketing Manager
She has working as copywriter and online marketing manager for three years. Before that I was tender specialist assistant at MultiContact Consulting Kft. After that she was working for a year as  personal assistant of the Distribution and Logistic Director of Sanofi Zrt. After these jobs she joined to the EPDS Ltd, where she is responsible for every marketing campaign as well in the ExWorks group.
Levente Pető – Product Owner
He graduated in economics from Corvinus University, where he became interested in the smart city field and related technological innovations. This led him to start working as a researcher in the telecommunications field after university, where he studied the cybersecurity risks of 5G networks.
Subsequently, he worked as an IT consultant in the quality assurance of IT projects. Currently, he works as a Product Owner at EPDS Software Development Ltd. where he acts as a mediator between customers and developers.