We started to develop the EPDS system in 2007, built primarily for our own use and based on explosion-proof technology. We soon found out, however, that there is market demand for such a system, so the development of an accessible and user-friendly version began for our partners. In 2018 we managed to achieve one of our objectives, which we offer to our existing and prospective partners in Version 4.0 of the EPDS. We can provide our Customers a flexible, efficient and user-friendly system and related support activities through custom equipment identification accessible with freely adaptable criteria and a mobile application.
Under ATEX 137 (Decree No 3/2003 of 11 March 2003 of the Minister for Employment Policy and Labour and the Minister for Health, Welfare and Family Affairs), potentially explosive plants and plant units are obliged to prepare, keep up-to-date and properly teach explosion protection documentation. In addition, they are also obliged to implement the lifetime tracking of installed electric and non-electric explosion-proof equipment and to make it accessible with respect to both the documentation and the installed equipment with the same information content.
The EPDS assists and supports the User in performing its daily routine activities (e.g. maintenance, inspections of compliance with the standards) or, also in the case of specific activities, to achieve compliance with the explosion-proof technical regulations and to make the relevant information available over the long term.
The EPDS is the only solution that is based on the subject of explosion protection documentation and focuses on compliance with it. The EPDS implements the provisions of the relevant ATEX Directives (product and plant) on its own, and allows a full range of operator compliance in daily operations, customised to the needs of the Customer.
ATEX Directive 2014/34/EU (Decree No 35/2016 of 27 September 2016 of the Minister for National Economy) prescribes that electric and non-electric equipment certified in accordance with the ATEX Directive have to be used.
ATEX 137 (Decree No 3/2003 of 11 March 2003 of the Minister for Employment Policy and Labour and the Minister for Health, Welfare and Family Affairs) prescribes that the conditions for safe operation have to be set out in 'explosion protection documentation', which has to be prepared before first commissioning and has to be kept up-to-date continually. The person responsible for plant management is responsible for this. Due to the high degree of flexibility and adjustability of the system, even the entire Health Protection, Safety Technology and Environmental Protection documentation and lifetime tracking can be implemented in a single tool, and it is also suitable for meeting their conditions in order to support full compliance.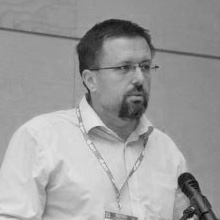 Veress Árpád
tulajdonos / ügyvezető
Klein Gábor
projektvezető / webfejlesztő
Vonnák Melinda
Marketing manager
Kácsor Attila
Sales / Account / Business development
Download our brochure or contact us.