Leica BLK3D HOGY SEMMILYEN RÉSZLET NE MARADJON KI!
+ A compact, all-in-one photogrammetry tool
The latest addition to the Leica BLK range, the BLK3D is a revolutionary solution with unrivaled functionality. The BLK3D is a handheld measuring tool that allows both laser distance-based surveying and – unique in the industry – precise 3D measurements from the photos it takes.
High-precision spatial measurements from photos are made possible by two built-in, high-resolution, calibrated optics, which allow any number of measurements to be taken from digital images, either in real-time on the spot or at any time later, whether from a mobile or desktop application. This is how the slogan makes sense; no detail is left out!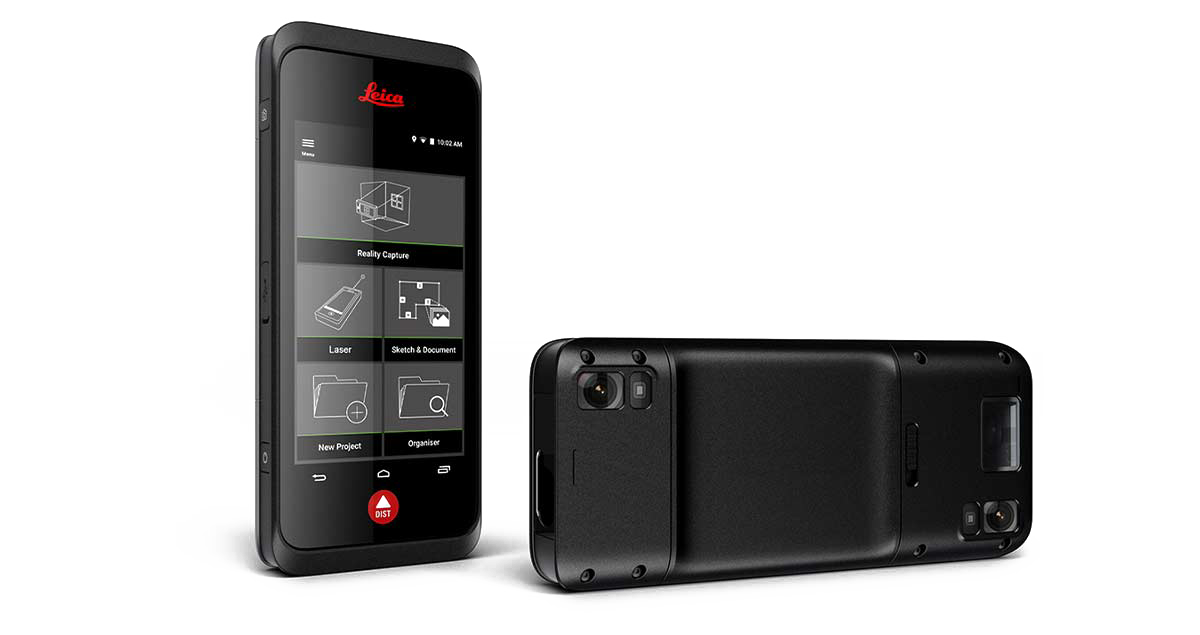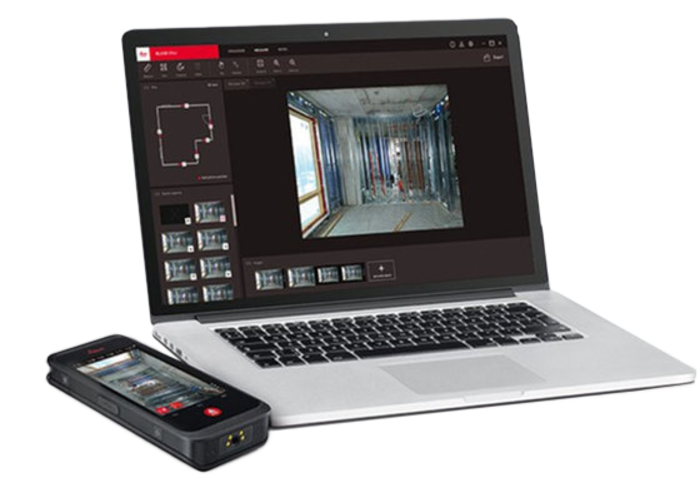 Measure in picture for fast, accurate results.
The BLK3D is designed to make your measurements faster and easier to take within any picture you can capture with the device. It will help you fully document your work, including as-built conditions and project progress.
A smart, simple, and easy-to-use tool for photogrammetry.
The BLK3D—similar to a smartphone in shape, size, and operation—uses advanced algorithms for edge detection and measuring within 2D pictures. The touchscreen interface is user-friendly and powerful with precise photogrammetry at your fingertips.
Multiple functions with advanced technology.
As part of an everyday kit, professionals can make faster decisions within their daily workflows—whether measuring inaccessible locations, creating floor plans, estimating building installations, documenting construction site progress or creating measurable, as-built documentation.
Access, organize, share, and store images.
Store images on the device or use USB-C or WLAN to transfer images and data to your computer. Organize your projects by tagging measurable images with searchable keywords for easy recall and share them in multiple formats.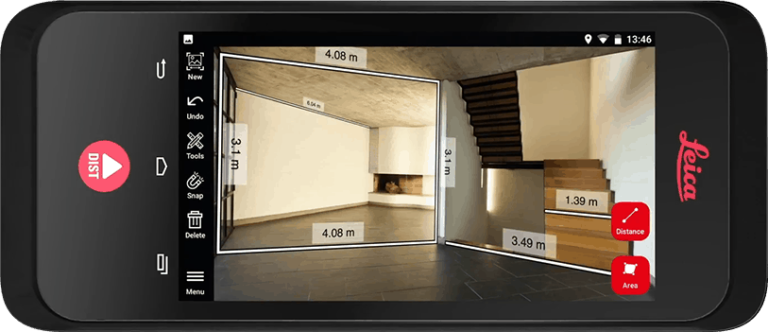 "Using the Leica BLK3D has significantly shortened our field survey time. Our previous 3 to 4 working days of field surveys have been reduced to 1 to 2 days, cutting the time spent surveying by roughly half."